PRODUCTS & SERVICES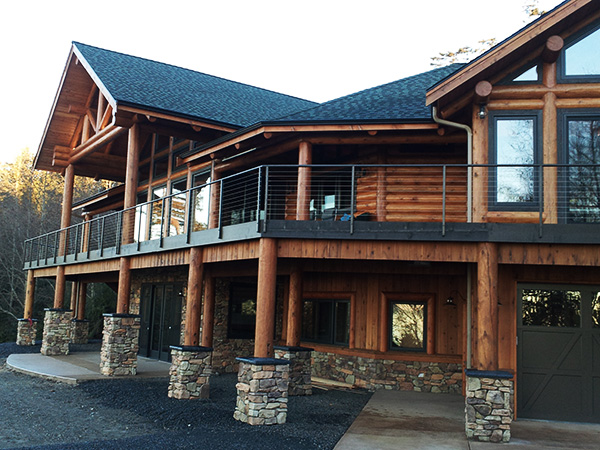 Service to fit your needs.
BW Construction offers the homeowner a complete range of services... from helping the owner builder choose a log package that fits their plans, to designing and building a complete, ready-to-move-in, "turn-key" home. Whatever your past home building experience, we are here to help you make it happen!
More Choices
Varying log sizes and styles, from 7"-12", smooth finish or hand hewn.
Customized features. Log railings, stairs, and trusses enhance the beauty and style of your interior living space.
Rock work, custom trim and other options add unique style and authenticity to your home...yours is a one of a kind!
Be creative and have fun building your dream home!